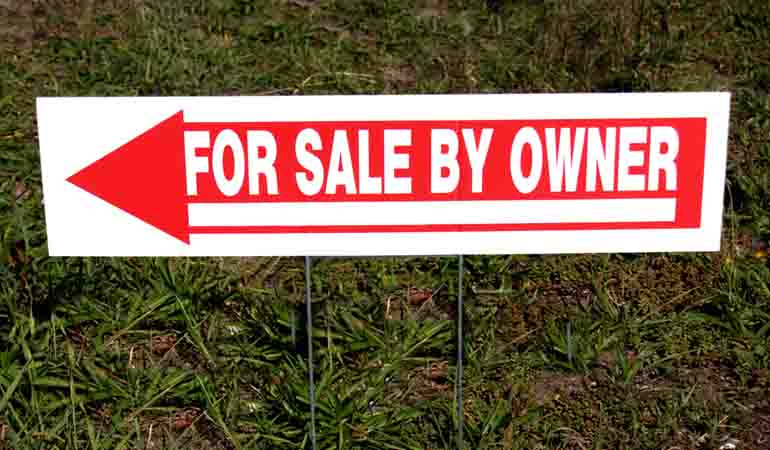 How to Sell Your Home
Before you put your home on the market, the first thing you need to do is research selling and closing fees, study the costs of similar homes currently listed for sale in your area or neighborhood, and study recently sold properties. By gathering information of similar homes currently on the market or have been recently sold, it will give you a base as to what offers you can expect.
Now that you've gotten an idea of what your house can sell for, it's best to set a range of price brackets for when offers come. According to Noting Grace's "Sell Your Home Series," you should know your top and bottom of what to expect to receive. It's better to go in knowing the ranges of what you want and what to expect so you're not surprised. Also, it's important to involve a bank you trust, because the banks will do a home appraisal to give you and the buyer an educated guess to what your property is worth and the appraisal lets the bank know that the loan collateral will sell for in a worst-case scenario.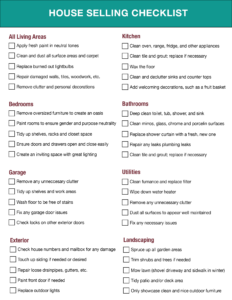 The next step to getting your house sold is to clean, clean, and clean some more. The most efficient way is to plan or list the chores needed to do. The main items to hit on your clean up is to de-clutter all the rooms by removing all unnecessary and personal articles, such as family photos, out of season clothing, religious items, even bulky furniture. Anything that can turn the buyer away should be removed. To keep these items out of sight, it might be beneficial in investing in a storage unit or to completely move-out. Hiring a professional cleaner or movers may also prove to be more beneficial if you have a larger home or have little to no time to clean. The key is to allow the buyer to be able to envision themselves in the house and to see the potential in it.
After the de-clutter stage, it's time to neutralize the house. Again, buyers want to see themselves in the home, and by making the home look move-in ready, the buyer will be more inclined to close. The best way to neutralize your space is to get rid of all "loud" paint, decorations, or out-dated wallpaper. Pinterest is a great resource to get an idea of how to neutralize your home for showings. Along with that, organizing your essentials in your home will create a more aesthetically pleasing space for when buyers open cabinets, closets, and kitchen pantries. Once all the neutralizing and organizing is done, you should look up how others have staged their homes-or hire a professional to stage your home- to outdo your competition. A tip when staging your home for a house tour, is finding an inviting, but appropriate aroma.  In the winter months, a warm smell like vanilla, cinnamon, or a batch of cookies can be appealing to buyers.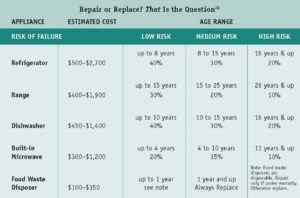 First things first, fix the most obvious issues, whether that be a leaky faucet, patching holes in the wall, replacing carpet or wood flooring, or re-painting chipped wall paint, the biggest eye sores go first. Next, comes the little-but necessary- repairs like, caulking bathroom tubs and sinks, upgrading outdated fixtures, oiling squeaky doors, cleaning the chimney, and fixing broken windows, shutters, and blinds. In some of these instances, such as chimney cleaning, fixing plumbing, and replacing flooring, hiring a professional "handyman" may seem costly, but in the end can help increase the value of a home. If you feel uncomfortable in doing the repairs yourself, it's better to spend the extra money on a professional to receive the highest return, than doing it yourself and possibly making the repairs more costly. Lastly, it's best to determine whether or not to repair or replace your appliances. If your appliances are on their last leg and outdated, it might be best to invest in an upgrade to raise the overall value of your home and increase your payoff.
Following the inside clean up and upgrades, it's time to focus on the curb appeal. Without an appealing front yard, many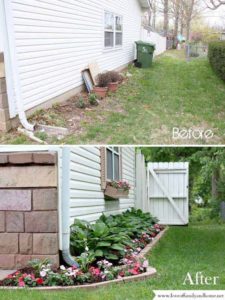 buyers will pass up your home, believing the interior matches the exterior. The most appealing homes have a clean driveway, a front entrance you can see with no obstruction, and a healthy garden. Some tips to spruce up your property is to brighten or neutralize the exterior paint of your home, needless to say a bright blue house will not attract many buyers, repair gutters and roofing, mowing and edging your lawn, power washing the driveway, and tending to any shrubbery, including trimming trees to allow a clear visual of the home. Landscape economist John Harris notes that "good landscaping can add up to 28% to overall home value… even taking your landscaping from 'good' to 'excellent,'…can add 6% to 7% to a home's value."
Before you can finally list your home, you should take some professional quality pictures. Since, not every buyer can come out to physically tour your home; it would benefit you if you take advantage of the internet by posting your pictures with your listing everywhere and even creating a virtual tour or a floor plan map. When taking pictures, a wide angle lens proves to be more appealing.

Additionally, a wide lens shot allows the buyer to see more of the room than a regular lens. If you don't have a high quality HDR camera, you can rent one from places like Hdrental.com, where you can either pick-up the camera or have it shipped to you. Another route, which may be easier if you're not comfortable with a camera, is hiring a professional. The benefit of a hiring a professional is that they'll be able to tell you what looks best, if natural lighting or florescent lighting makes the room more inviting, and more.
List it or sell it to an investor
There are several websites where homeowners can list their homes for sale such as fsbo.com, homesbyowner.com, and propertysites.com. As you list your home, keep in mind it's also important to know the best time to sell your home. Smartzip has calculated the best time to sell your home, and nationwide, the best time is the fall, and worst is spring, most notably March.  The Real Estate World.com analyzed millions of listings and tours and found that that the overall best day to sell your home is Friday. For most views, list on a Sunday, for most tours list on a Friday, for best price, list on a Friday or Thursday and for the best chance of selling, list on a Friday. If you want to sell your home fast, contact a real estate investor as they typically do all-cash purchases, as-is, and close on a date of your choice.
Lastly, and most importantly, is to close the sale once you get a satisfactory offer. It's vital that you continue to follow up on buyer's lender and schedule a closing time and close the transaction. Additionally, you'll need all the necessary paperwork before you can say you've sold your house. Budgeting.thenest.com tells you exactly what you need from a residential contract to an offer and counteroffer form (very important if you have multiple offers). However, once you and the buyer have signed a contract, an escrow or title agent will prepare the necessary documents. For more information of how escrow works visit this link: Nolo.com. Along with that, you as the seller need to research the legal terms of selling a home on your own, basically what you can and can't do, your escrow agent should tell you this, but it's better to do some more research so you understand all the rules. Once this process is done, you've done it. You've sold your home!
Article written by Amira Wynn
Tags: